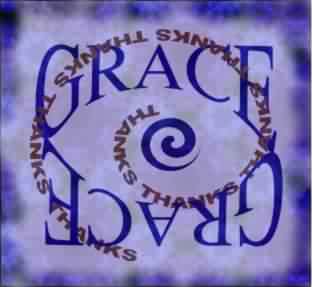 "Bump on the Road" was Annette's attitude toward her cancer being one more bump in her life to get over in her journey of life here on earth. It was this journey that led her to her eternal home where she no longer must bump along but mount up on wings like an eagle. It is time for this blog to metamorphose, just as Annette's journey led her to trade in her weary body for
a beautiful new one. Like a butterfly.
I am happy to share my "new" blog called 'Grace Between the Lines" . Grace refers to God's gifts to humankind, especially the biggest gift of all, Salvation. This Grace left Annette confident in her journey home. Grace is between all the lines that weave together our lives. It is in everything. Grace Between the Lines.
Annette's middle name is Grace. That is why I have chosen the title. Annette is woven in the fabric of my, her family and friends' lives. Although not physically with us anymore, her grace-ful presence is always with all of us who loved her. Woven in the fabric of who we are and who we have become. Grace Between the Lines.